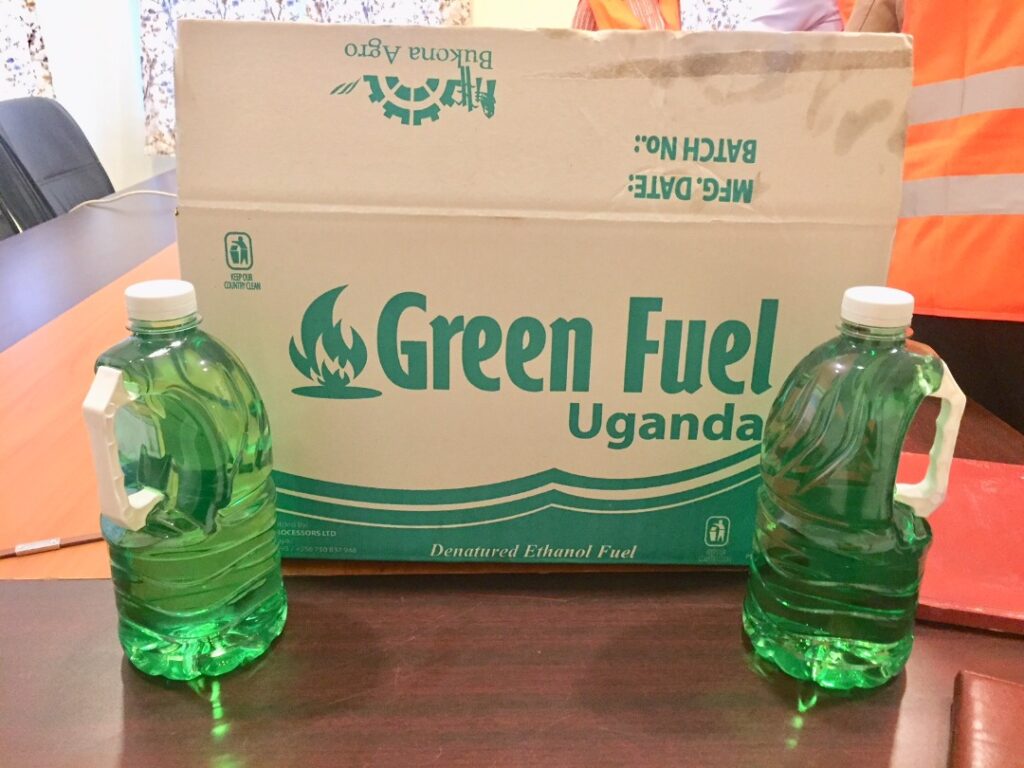 Bukona Agro Processors Ltd.
Located in Lapem Village, Koch-Goma Sub County, Nwoya District, the Company, is the only manufacturer of fuel ethanol for cooking in Uganda. The government of Uganda through UDC intervened in Bukona Agro Processer Ltd by providing machinery and working capital for factory operations. The factory is involved in cassava processing into denatured ethanol, which is clean fuel for cook stoves. The factory commenced commercial operations in May 2021.
UDC shareholding in this factory is 40.5%. It has a processing capacity of 40,000L per day of denatured ethanol. Bukona Agro Processors employs over 2145 both direct and indirect jobs among other benefits.